Financing Information Resources
See how Californians are joining the State of Saving
Unsecured vs. Secured Financing: What is the difference?
Meet Carmen and Victor as they prepare to upgrade the energy performance of their home. How will they pay for these improvements?
En Espanol: Click Here!
Introducing the CHEEF/REEL
Carmen and Victor explore residential financing available through the state of California and realize that adding insulation will make their cash flow work out better.
En Espanol: Click Here!
Solar Financing
Carmen and Victor go back to Go Green Financing now that their home energy improvements are completed to research a cost-effective way to install solar panels.
En Espanol: Click Here!
Case Studies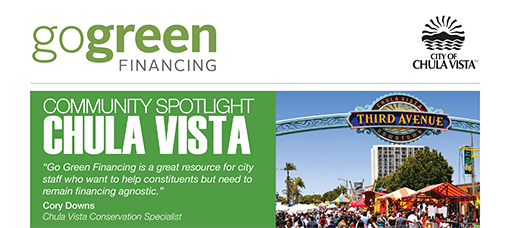 Local Government Case Study
See how the City of Chula Vista has realized that financing energy efficiency upgrades help their residents pay for home improvements.
Contractor Case Study
See how this Approved REEL Contractor has realized how the REEL program has helped their customers pay for home energy improvements.
Coming Soon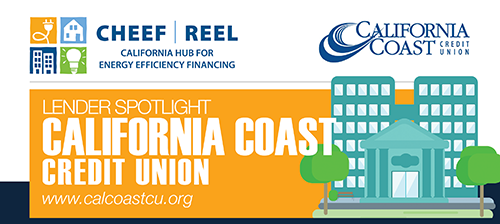 REEL Participating Lender Case Study
See how this lender has made a significant impact with their customer base through enrolling loans in the CHEEF REEL program
Resource Documents
These printable resources have been designed to help California property owners learn more about their financing options and the ones available through Go Green Financing.